Performance based or fixed fee
FOUR PRICING MODELS
Our goal is to deliver and document long-term, value-creating and sustainable solutions in close cooperation with you as a client. This applies regardless of the fee model you wish to use
A performance-based fee follows the principle 'no cure, no pay'.
We take your company's current cost structure and logistical setup as our starting point. Through the analysis and the resulting calculated optimisations, we calculate the savings, which will then be distributed between your company and us based on an agreed percentage.
A fixed fee means that you know the cost of the analysis before we get started.
We agree on the fee on an individual basis. It depends, among other things, on the scale and nature of the task.
Hourly rate fee is simple hour by hour billing.
A fixed fee coupled with a performance-based fee provides the best of both worlds – a part of the fee is fixed, while the rest is based on the results we achieve.
Payment with a positive pay flow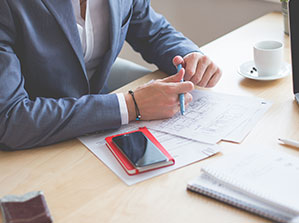 We, of course, implement and present our analysis and calculations in exactly the same way, regardless of which fee model has been selected. We place great emphasis on being 'the honest and objective' consultancy, and therefore the fee model of course has no influence on the execution of our work.
Regardless of fee model, we offer a payment with a positive cash flow. This means that you will already be able to see your company's ROI (Return Of Investment) in the first month after the implementation.
You are always welcome to contact us to hear more about the possibilities for your specific company