Our speciality is transport & logistics
Leading experts helping you optimize
At CostPartner, we work with optimisation in the field that is our speciality: transport and logistics. Through practical tasks and solutions we have implemented for our many customers, over the past 15 years we have built up extensive knowledge and market insight that we can benefit from in our projects with new clients.
We are your company's sounding board, labour resource and ideas bank, cooperating with you to achieve optimisation and savings on transport and logistics – from the first analyses up until their implementation is in place.
Through the years we have assembled a team of Danish, Swedish and German specialists. We have helped them to develop to become some of the best and most experienced project managers in transport and logistics.
Thoroughly tested process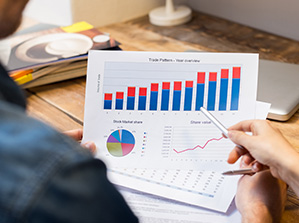 Following analysis of data and observations in your company, the practical work starts of finding alternative solutions for the existing transport set-up.
We always follow the project to its completion and ensures that the solutions chosen are implemented and realised.
The duration of a project is 12 to 16 weeks. Based on our experience we have found the optimal form of the process that requires a minimum of resources from the customer.
We work as a single united team with market leading firms around the world and give our clients the highest quality advice possible.