Our speciality is transport & logistics
CREATING GROWTH AND VALUE

We are often met with scepticism and doubts by new clients – can we really devise optimised solutions and achieve major savings without jeopardising quality? Fortunately, the many results we have achieved show a clear picture. Since 2001, we have performed over 2,000 optimisations for a large number of Danish and international companies. Our success rate is 98.4% and we have reduced our clients' transport and logistics costs by 20% on average.
We can find opportunities for optimisation and savings at the vast majority of companies. But if we can't find savings to be made, it only confirms that your company is already doing all the right things. And therefore our starting point is: 'It can never hurt to get confirmation about whether you are doing the right thing'.

To select companies, we offer a free and non-binding preliminary analysis of your possibilities for optimisation and for achieving savings on transport and logistics. One of our employees will look at the processes and day-to-day operations in the company and come up with suggestions for future practice.
We draw on extensive knowledge and market insight and our role is to be independent and objective consultants. Contact us to learn more.

At CostPartner we have developed our own IT tool: BEST Simulator (BEnchmark and STatistics).
It is a tool that, in a superior way, can simulate millions of datapoints, collect these datapoints in statistical form and subsequently benchmark the pricing of up to eight individual offers at the same time.
This all happens at a speed that makes the tool particularly well-suited for comparing many different offers and then simulating its way to the optimal deal structure. In simulation and data benchmarking alone, where our BEST Simulator can calculate all offer-related technicalities in your company's favour, we can often find savings of 5-10%.

Many companies spend a lot of time and money on continuously checking the prices of sea freight. With our Seafreight Index, which is an online system, you can constantly maintain a complete overview of the prices of sea freight. You have the opportunity to benchmark your own company's price development against the development of the market, even down to port level.
With Seafreight Index, you have a tool that can help you maintain competitiveness and make the procurement process simpler.

Transport and forwarding invoices have gradually become more standardised and today, many companies send their invoices electronically. Nevertheless, transparency has not improved and checking invoices has not become easier. This is due, among other things, to the introduction of a number of individual surcharges such as conversion factor, road tax, accessibility surcharge, oil surcharge and currency surcharge, to name only a few.
With our BEST Simulator, you can actually run a full electronic invoice check on your consignments. It gives you 'time to breathe' – and the opportunity to spend time on other tasks instead.

Our CP Project Planner is a widely tested tool that ensures a more structured process in your company. The tool is based on information from more than 2,000 implementations and contains 11 project stages and more than 100 different monitoring points.
This means that solutions can be implemented faster and more effectively than you would otherwise be able to implement them.
Moreover, our CP Project Planner helps devise different KPIs.
Leading experts helping you optimize
At CostPartner, we work with optimisation in the field that is our speciality: transport and logistics. Through practical tasks and solutions we have implemented for our many customers, over the past 15 years we have built up extensive knowledge and market insight that we can benefit from in our projects with new clients.
We are your company's sounding board, labour resource and ideas bank, cooperating with you to achieve optimisation and savings on transport and logistics – from the first analyses up until their implementation is in place.
Through the years we have assembled a team of Danish, Swedish and German specialists. We have helped them to develop to become some of the best and most experienced project managers in transport and logistics.
Thoroughly tested process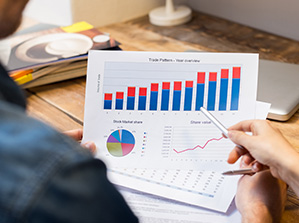 Following analysis of data and observations in your company, the practical work starts of finding alternative solutions for the existing transport set-up.
We always follow the project to its completion and ensures that the solutions chosen are implemented and realised.
The duration of a project is 12 to 16 weeks. Based on our experience we have found the optimal form of the process that requires a minimum of resources from the customer.